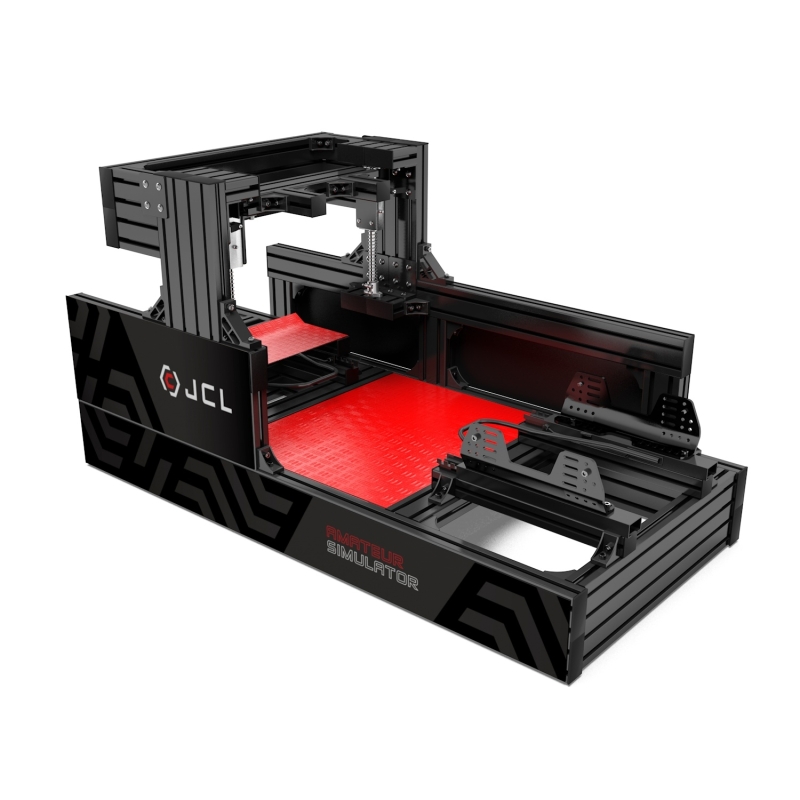  
Ultimate Rig
A new high-end kit for simracers arrives at JCL!
Don't adapt your driving style to your simulator anymore,
Adapt the simulator to your riding style with this new model!
select your devices
Bucket Seat
The New V2 Ultimate chassis offers increased rigidity, customizable trim, reinforced comfort and precise  adjustments...
- A structure mainly made of 40*160 mm profiles
- A pedal support on slides allowing the depth adjustment in one gesture
- A steering wheel support with quick height adjustment using 2 tightening handles
- An aluminum heel rest and an embossed plate in the base of the frame
- 2 customizable visuals for a Simulator that reflects your image!
- A mouse pad, meters of slot covers as well as all the necessary screws and bolts to fix your peripherals are also included.
Not included in the kit:
Fixing brackets for bucket seat
Bucket seat
12 other products in the same category:
Customers who bought this product also bought: