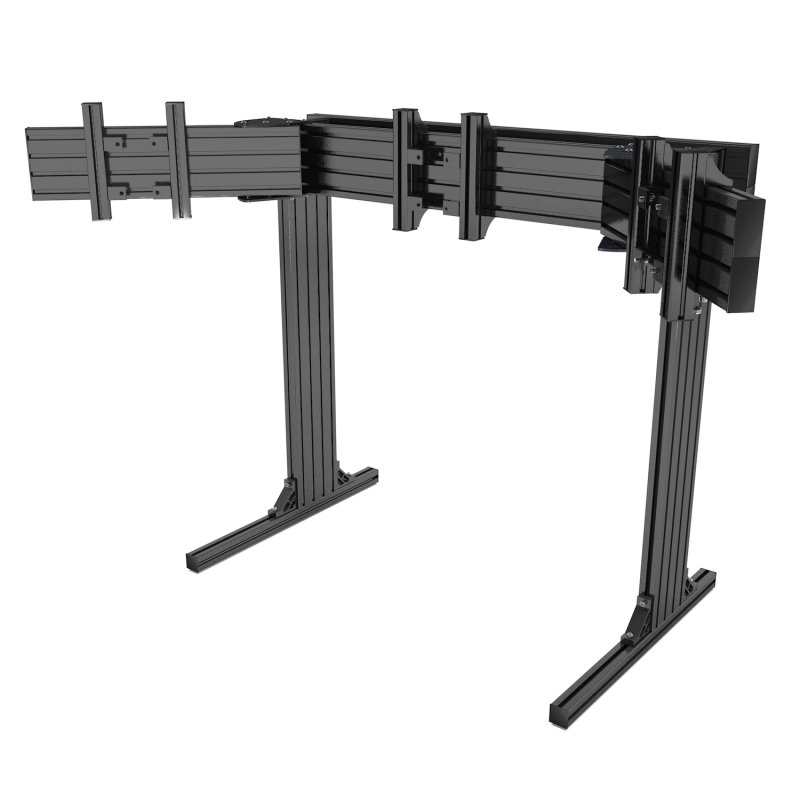  
160x40 support triple écrans 32" à 50"
JCL offers you a brand new triple support for flat or curved screens from  32" to 50"
This last one brings more rigidity, support to your screens and ergonomics!
- Lateral and central supports made of 40*160 profiles for a better support to the screens of your choice
- The addition of 2 adjustable angle plates (20° to 60°) offering a complementary support to the side arms
- An "Ergonomics Plus" option allowing you to add a 40*160 profile at the back of the central support, allowing you to store your power supply and multi-sockets!
- Finally, the cable management system will also be included to allow you to organize your different peripheral cables and the pleasure of a neat finish!
8 other products in the same category:
Customers who bought this product also bought: