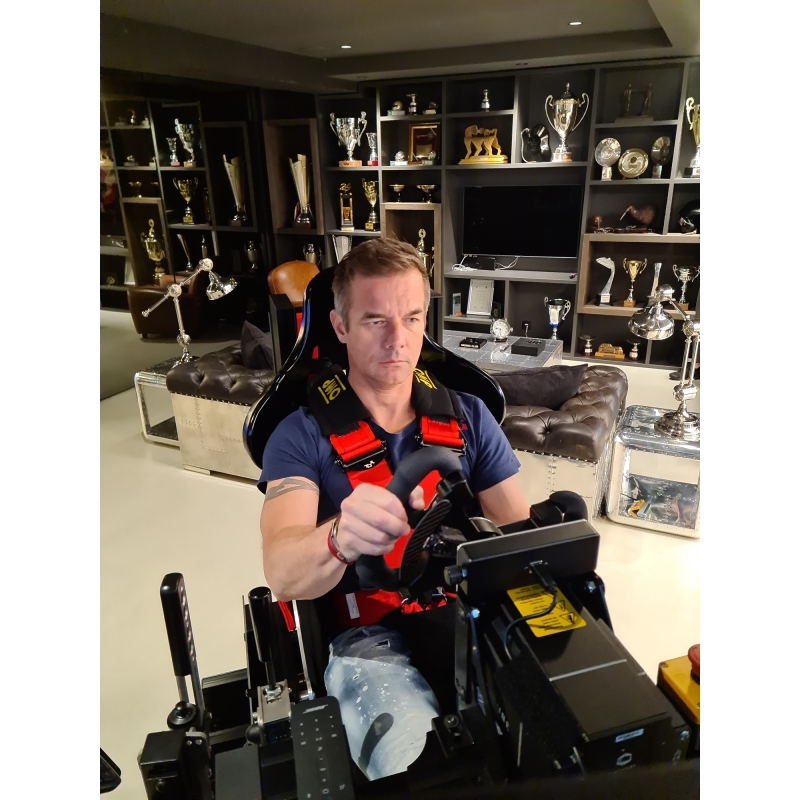  
Sequential gearbox - set up
Shifter Heusinkveld Sequential, mounted and sSequential gearbox, mounted and set up etup with his rig support included
Product Description 
Many racecars use a stick-activated sequential gearbox. Heusinkveld Engineering presents a durable and compact sequential shifter solution which emulates the feel of a real sequential shifter and can be set-up in many different configurations.
Engineering
The Heusinkveld Sim Shifter Sequential is a durable and compact sequential shifter system, which allows it to be installed in the tightest simulator environments such as formula car tubs. Using a ball spring resistance system, shifting requires an early peak force after which resistance drops, making it feel as if it slides into gear. Depending on the setup of the shifter, the required shifting force varies by approximately 4,0kg (8,8lbs) to 6,5kg (13,2lbs).
Adjustability
Every shifter is supplied with three different levers: one straight 30mm lever, one straight 50mm lever and one bent 50mm lever. As the resistance in the shifter unit itself is fixed, you can vary the shifting force by attaching a longer or shorter lever.
Additionally, every shifter is supplied with 3 types of plastic shifter knobs with lengths varying from 46mm to 90mm. Combined with the different levers, this allows you to vary the combined length of the lever/knob assembly (measured from the top of the main shifter unit) from 76mm to 140mm,
16 other products in the same category: