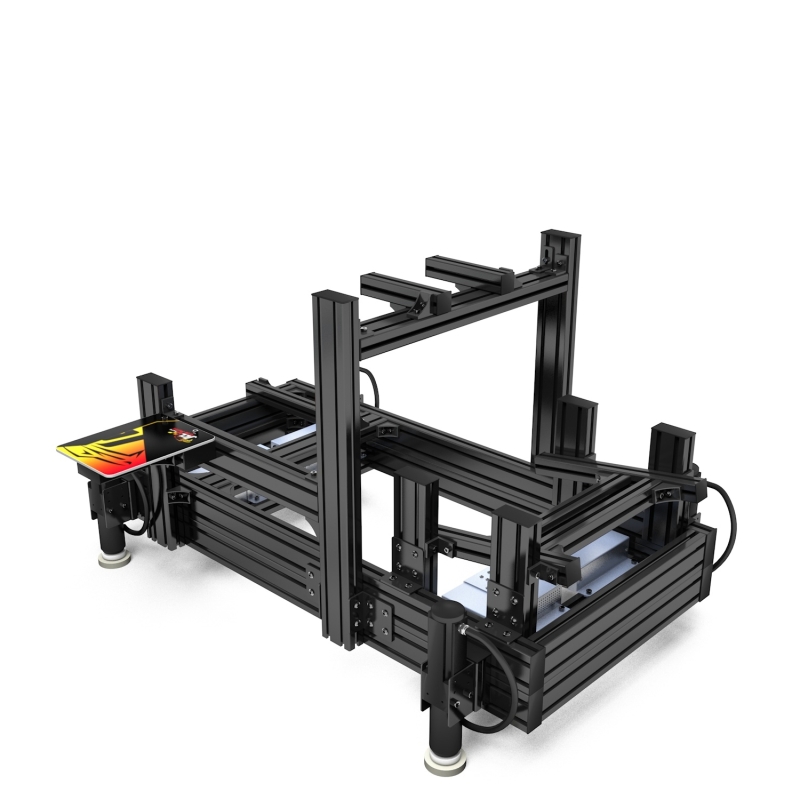  
Pack V2 RIG / 4 actuators D-Box GEN 5

This package includes a black V2 RIG and 4 actuators D-BOX GEN5 will be shipped as a kit with an assembly plan and exclusively for private customers!
Our NewV2Plus Rig designed to overcome the practice of driving simulation AND flight simulation. Indeed you will be able to fix o n this chassis all the removable supports (in options) necessary to pass from one simulation to another in less than one minute without modification of the base of your chassis which will offer all the adjustable ergonomics!
By fixing differently the profiles of the base of the chassis, you can have different steering positions GT or F1 style.
This chassis is fully modular. You will be able to adjust it according to your own corpulence to closily adjust driver postion , which is very important to be properly settle which will provide you a better regularity.
Support steering wheel adaptable to all pedals and steering wheels of the market! (supplied screws)
You can choose the color of the brackets in the top right of this ad.
This chassis is provided with its mouse support.
Included in the basic cockpit:
mouse Support
New universal pedal support (screws included)
New universal steering wheel support (screws included)
Screws
4 meter slot cover
mounting instructions
NOT inlcus in the base cockpit:
The Gearboxes support options
The screen support options / triple screens
The audio support options
The Seat / tub
The bucket seat guides and brackets
The devices (steering wheel, pedals, gearbox, screens)
The keyboard support
7 other products in the same category: