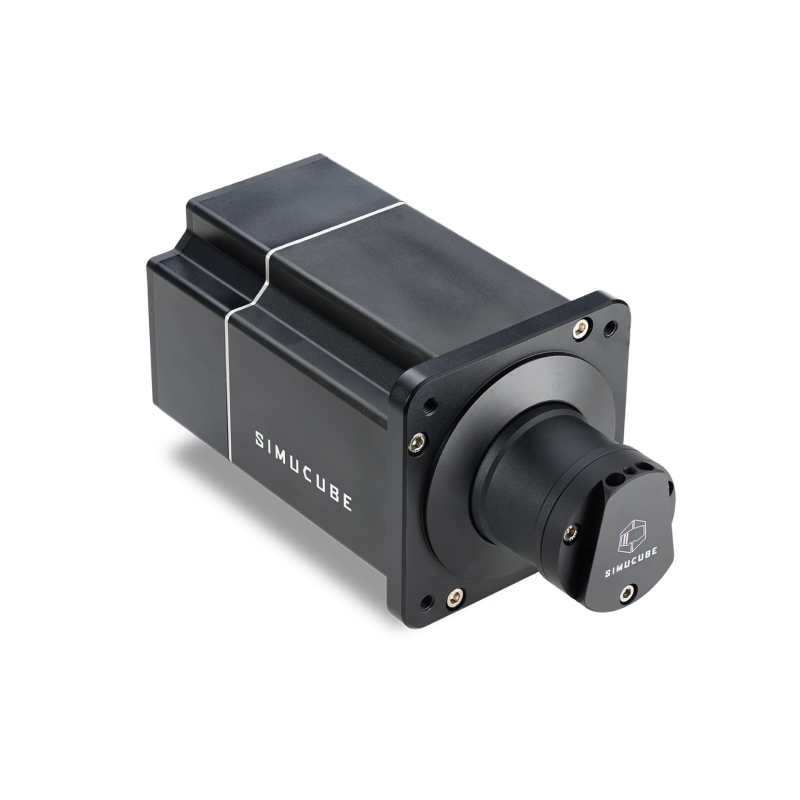  
Simucube Pro, mounted and set up
To achieve maximal realism is fundamental in racing simulators. Realism comes from the captivating sensation of the track and everything around it: the electrified atmosphere of the starting line, the adrenaline rush of overtaking, the sharpened senses you have at the very limit of traction.

Simucube 2 is the world reference class Direct Drive force feedback wheel base.​
Simucube 2 has been built around a precision robotics grade industrial motor, electronics and software fused together to form a flawless monolithic design. Everything is optimized to perform at the highest level, and with sub-millisecond latency.​
Rigid mechanical coupling of the wheel is the fundamental requirement for direct drive. Simucube 2 is made to meet this requirement, even though it meant redesigning everything. Simucube Quick Release™, SQR, has zero backslash adding zero torque artifacts. When locked-in, it equals a solid metal shaft, just like it should.
​Simucube 2 works with simulator games and reconstructs the authentic environment. Thanks to Simucube 2's dedicated processor for motor control, and another processor for interfacing the PC simulator, the ultra low latency is stable and consistent. With Simucube's award winning force reconstruction processing, ultra low latency mode and adjustable dynamic filters, the Driver can reach realism.
​Once you experience it, there's no turning back.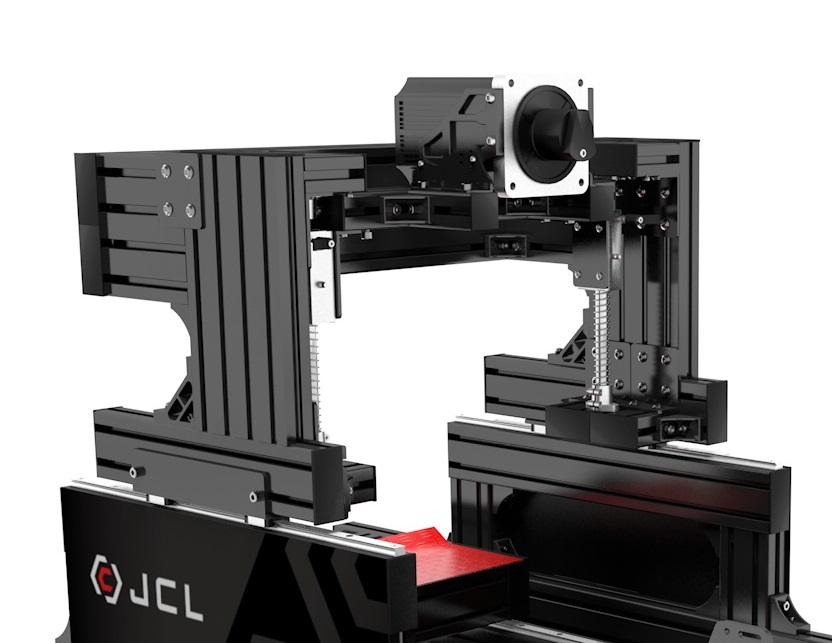 SIMUCUBE 2 Pro
25 Nm of torque is enough to give you deep immersion with any track, car and condition. With Pro one might forget they are in simulation.​
Combined with exceptionally high torque response rate Pro motor, the sharpest kinks will be delivered at a clarity not seen in Direct Drive scene before. Torque response rate is adjustable to driver's preferences.
Simucube 2 Pro is destined to set the new golden standard for high-end class Direct Drive wheels.
25 Nm | 8 Nm / ms
22-bit encoder
Custom Servo Motor
Integrated Bluetooth receiver
Emergency stop Included
Quick Release Simucube Included
50/70 mm adapter for steering wheels
Advanced factory calibration
European Certificate of Conformity25 Nm | 8 Nm / ms
16 other products in the same category: