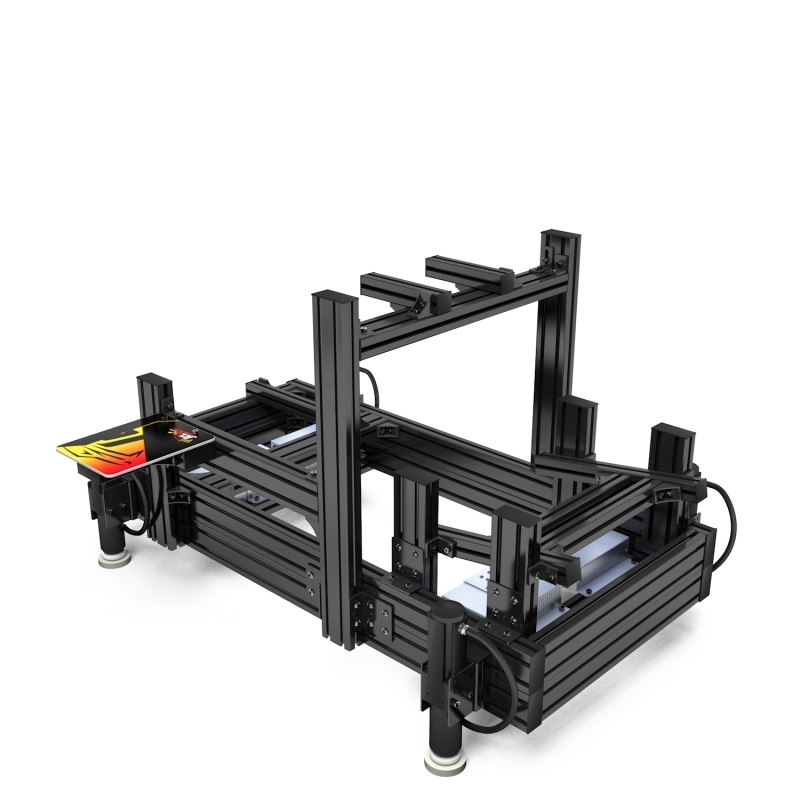  
V2 RIG / PT Actuators Champion GT 100 mm
V2 RIG / PT Actuators Champion GT 100 mm
Our V2 RIG is a cockpit designed to accommodate driving simulation AND flight simulation. You can attach all the optional removable brackets you need to switch from one simulation to the other in less than a minute, without changing the base of your chassis, which will offer adjustable ergonomics!
By attaching different profiles to the base of the chassis, you can have different GT or F1 style driving positions.
This chassis is entirely modular. You can adjust it according to your own build to fine-tune your driving position, which is very important if you want to be comfortable and consistent.
You can choose the colour of the brackets at the top right of this advert.
This chassis is supplied with a mouse holder.
Included in this pack 
V2 RIG
4 PT Actuators Champion GT 100 mm
Mouse support
New universal pedal support!
New universal tilting steering wheel support! 
4 metre slot cover  
Assembly instructions
NOT included in the basic cockpit:
Gearbox support options
Screen / triple screen support options
Audio support options
Seat / bucket
Slides and brackets for fixing the bucket seat
Peripherals (steering wheel, pedals, gearbox, screens)
Keyboard support
12 other products in the same category: