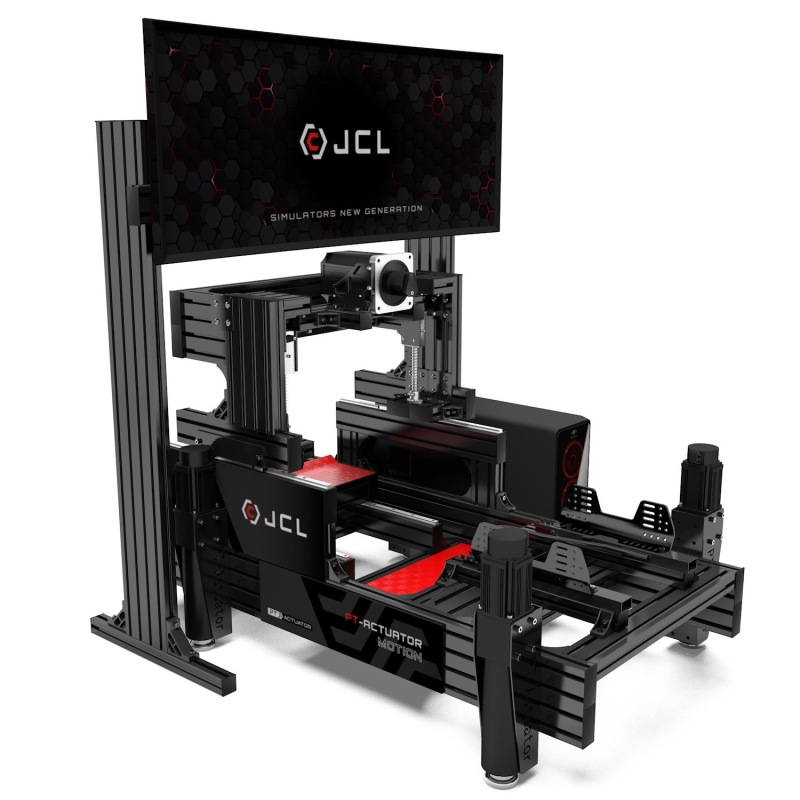  
PT Actuators Sport Simulator Single 49" screen
Vous souhaitez un simulateur Haut de gamme prêt à l'emploi, JCL c'est aussi le choix de Sébastien LOEB ! 
.
Concevez vous-même votre simulateur en ajoutant les périphériques de votre choix
This simulator includes the following components, assembled and configured:
Sport chassis with quick-adjust, steering wheel height/depth and pedal depth settings
4 Pt-Actuators Champion GT 100 mm jacks
Bucket seat slide and brackets
Single 49" curved screen and stand
PC Gaming 3070 ti 
Assetto Corsa game 
It's up to you to choose the peripherals of your choice so that the simulator is functional and meets your needs:
Pedals
Steering wheel motor - Direct Drive Simucube 2 
Steering wheel
Bucket seat
Audio system with speakers and/or headphones 
Don't hesitate to contact us for advice on your choice of options.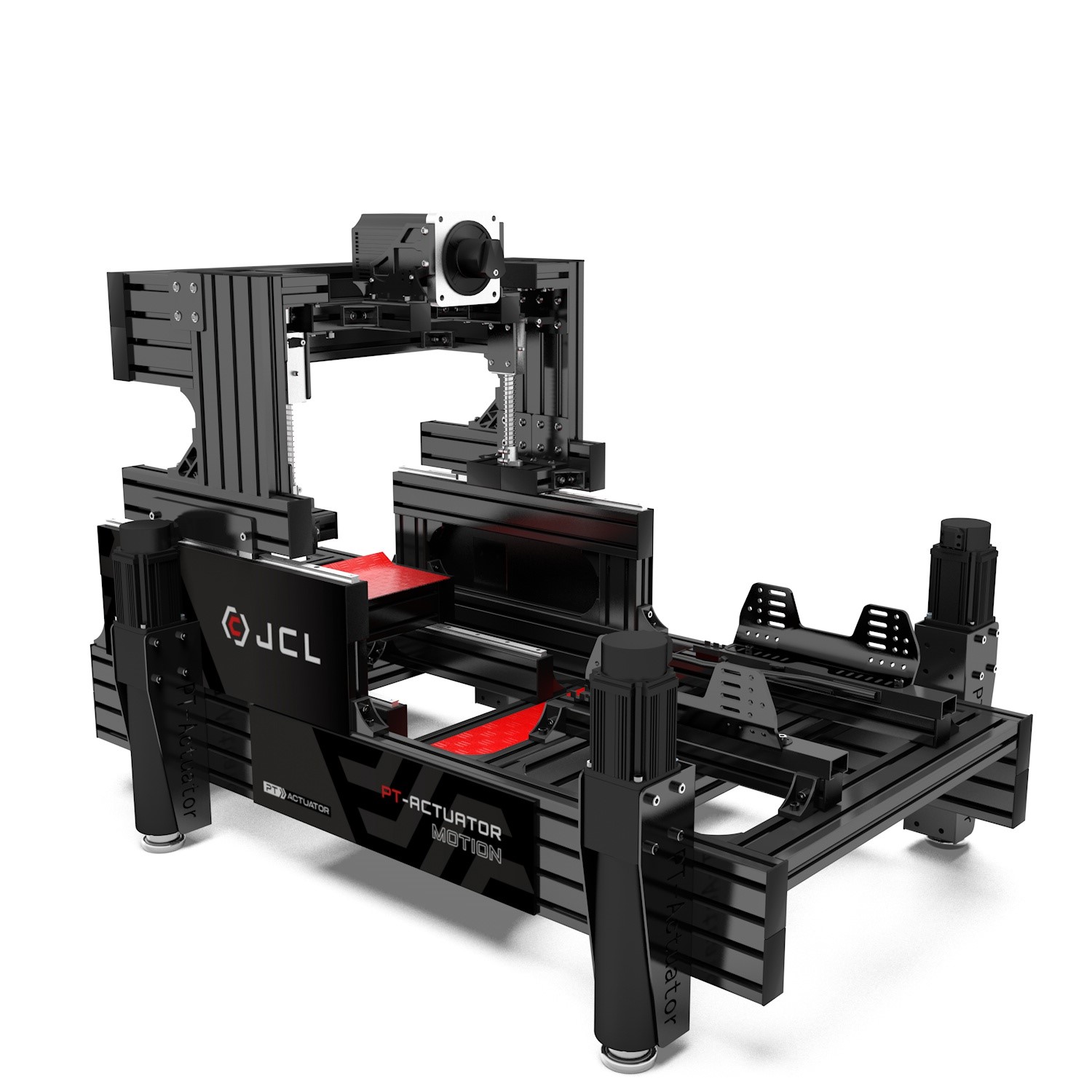 The chassis offers rigidity, comfort and precise adjustment. Its trim allows you to customise it to your image.
- A structure mainly made of 40x160 mm sections 
- A heel rest and footrest plate 
- 5 customisable visuals for a Simulator that reflects your image!
- Mouse pad
4 PT Actuators Champion GT 100 mm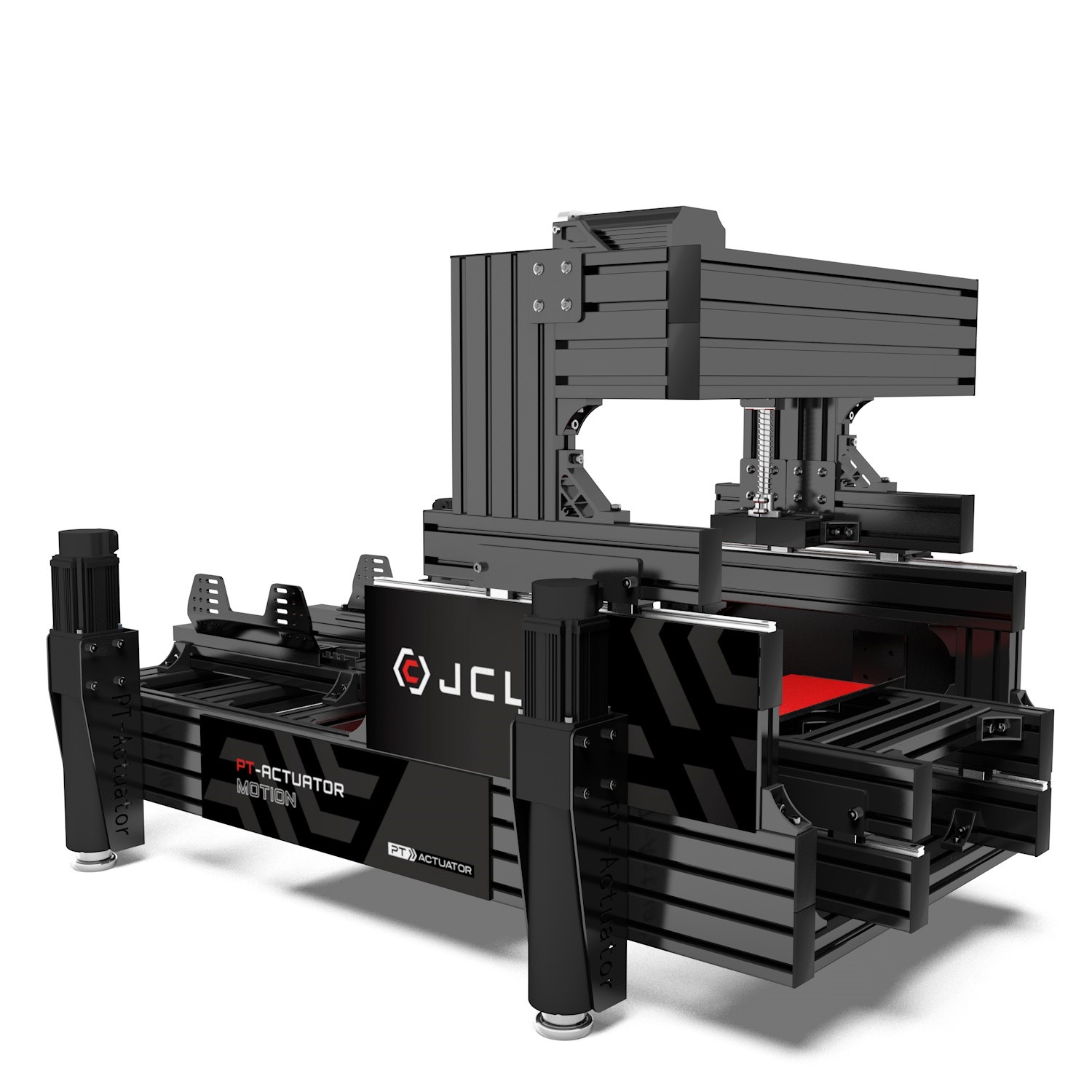 Adjust the height/depth of the steering wheel and the depth of the pedals in a matter of seconds to adapt the simulator to the driver's body shape! 
A JCL innovation designed using top-of-the-range materials to optimise chassis rigidity. 
.
.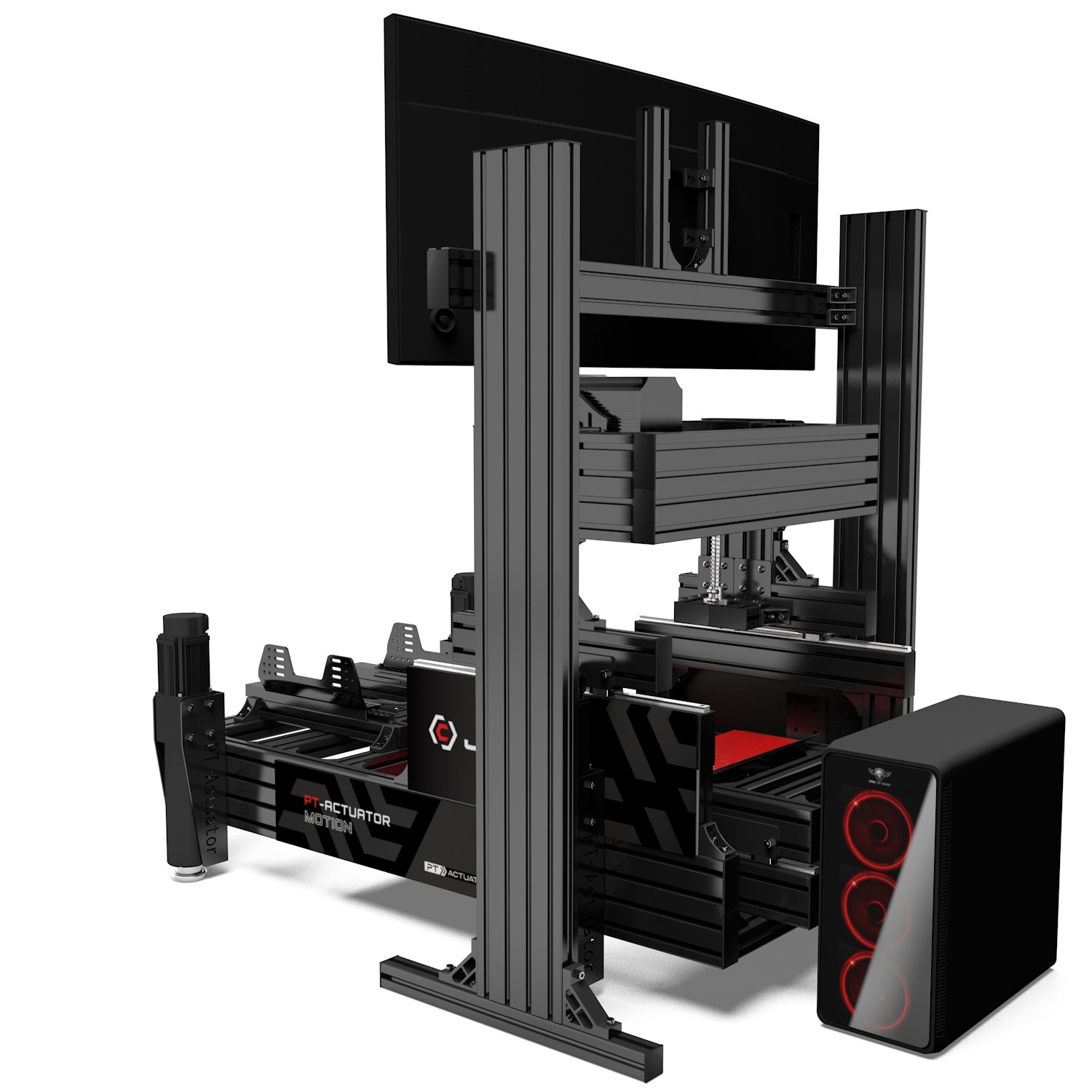 PC Gamer 3070ti
LOGITECH K 400 PLUS KEYBOARD
3-YEAR MANUFACTURER'S WARRANTY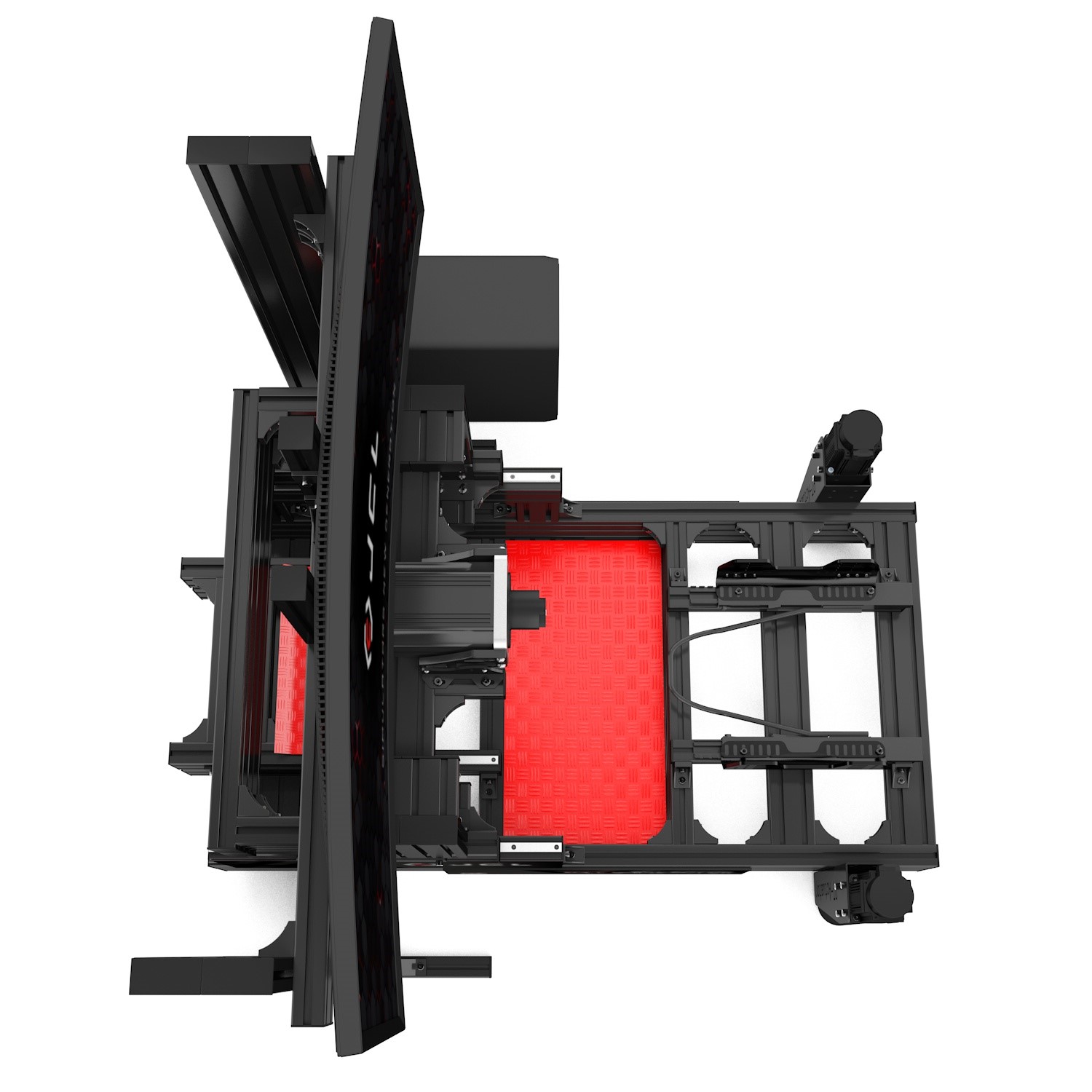 49″ curved gaming screen and stand 
1800R curved screen in DFHD resolution
144Hz refresh rate
Ultra-fast 1ms response time (MPRT)
JCL GUARANTEES 
ALUMINIUM FRAME 5 YEARS JCL profiles, brackets and mechanical components
PT Actuators 3 YEARS 
PC Gamers 3 YEARS
SIMUCUBE DEVICE PRO/SPORT WARRANTY 2 YEARS
12 other products in the same category: